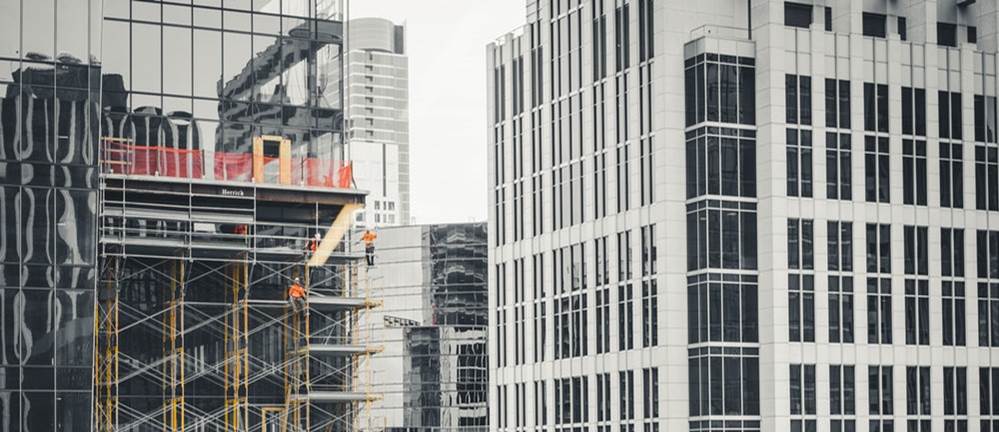 A decade ago the construction industry was behind when it came to adopting new technologies and innovation strategies. However within the past few years, construction industry encountered countless instances of advancements that have the major impacts today.
The construction sector is one of the world's largest industrial employer, a major source of revenue from exports and an evident contributor to the quality of life for all the people. The list of the Top 10 Innovations in Construction showcases innovation at a few levels and types; obviously technology innovations are stepping in enabling people to 3D print their houses on the ground and in the space; advancements in biotechnology allows houses to fix themselves and, finally, new houses can produce their own energy without any additional special installations. Furthermore, there are business model innovations that bridge financing and construction industries, as well as takes a step forward in making the world more beautiful place to live by introducing social innovations.
Scroll down to find out what are the Top 10 Innovations in Construction.
Argos. CO2-capturing concrete
Argos has landed a technology that is a way of turning CO2 into an input for production, at the same time helping to reduce greenhouse gas emission and creating a better-performing and higher-quality product. The CO2 is collected, stored and taken to the plant by the Canadian company CarbonCure, which developed the batching technology. The gas chemically reacts with the calcium hydroxide and the water of the concrete, making insoluble calcium carbonate, a nanomaterial. Thus, the gas that would otherwise have been released into the atmosphere, can now be chemically captured and become part of a product. On top of the evident environmental benefit, the chemical process also creates concretes with improved compressive strength and handling properties.
CEMEX. Patrimonio Hoy
Patrimonio Hoy is Cemex program of the progressive housing for low income families. It is meant to improve quality of life for low-income families by providing them with comprehensive solutions to their construction needs. Over 2.3 million people in Latin America have benefited from this program, which sets out solutions tailored to users, in accordance with their construction needs and ability to repay. As long as they have a lot on which to build, those interested in participating in Patrimonio Hoy receive comprehensive advice from an architect who works directly with them to design a custom plan. It is business model innovation, where CEMEX as global building materials company has created a well-planned savings and credit scheme. Its innovative approach reduces significantly the cost and time needed by the poor to improve their housing.
Delft University. Self-healing bioconcrete
Scientists made use of a type of bacteria which is typically found near active volcanoes. They have invented bioconcrete that heals itself using this bacteria, just like the way our body heals bone through mineralization. The bacteria and calcium lactate is mixed with water and concrete, just like regular concrete. It remains intact during mixing, and it comes into action only if the concrete cracks and water gets in. The bacteria eat the calcium lactate and produce limestone that patches the cracks. It takes about three weeks for the bacteria to heal the cracks; however, this process works more effectively for cracks with the width 0.8mm or thinner
Everblock. Modural Plastic Block
EverBlock Systems offers a modular building system of oversized plastic blocks that facilitates the construction of all types of objects. It's quick and easy to build nearly anything, by stacking and organizing the universal blocks in nearly any shape, pattern, or size.
Flex Seal. Extra strong tape
Flex tape is a very strong, rubberized, waterproof tape that can patch, bond, seal and repair a lot of different surfaces. It is specially formulated with a thick, flexible, rubberized backing that conforms to any shape or object. The most appealing quality of this tape is that it can fix cracks instantly even underwater.
IAAC. Printed Soil
An Open Thesis Program at the Institute for Advanced Architecture of Catalonia (IAAC) has just produced a way to 3D print buildings from soil. It is just huge news as it means that we can build basic houses from native soil for just $1000. That could dramatically alter the landscape in poorer nations. This one discovery could, at a stroke, provide housing for the underprivileged, change the construction industry as a whole and reduce costs, material transport and environmental damage.
LEED. Green building certification
Leadership in Energy and Environmental Design (LEED) is one of the most popular green building certification programs used worldwide. Developed by the non-profit U.S. Green Building Council (USGBC) it includes a set of rating systems for the design, construction, operation, and maintenance of green buildings, homes, and neighborhoods that aims to help building owners and operators be environmentally responsible and use resources efficiently.
Made In Space. 3D Printers for Construction
Made In Space, which bills itself as a \"space manufacturing company,\" will launch a 3-D printer into space to build tiny satellites far above Earth. Satellites constructed in space will be lighter and built faster because they will not need to be designed to withstand a launch. And satellites and other objects printed and assembled in space can be larger than pre-built products launched from Earth because builders will not have to comply with size and weight restrictions in order to fit the components onto a rocket.
Onyx Solar. Photovoltaic glazing
Onyx Solar produces transparent glass that generates clean and free electricity from the sun. Building integrated photovoltaic (BIPV) glazing can help buildings generate their own electricity, by turning the whole building envelope into a solar panel. Furthermore, user can choose from many combinations of photovoltaic glass; according to the color, pattern, transparency degree, thickness and size.
Sarah Susanka. Tiny House Movement
Tiny House Movement is about creating a comfortable living in a small and therefore cheaper space. Since 1997 when Sarah Susanka began the "tiny house" movement, more and more people around the world have seen the merit of smaller home footprints. These sub-1,000-square-foot homes incorporate all manner of space-saving architectural features to maximize every square foot. The idea of innovation can be found in changing the perception of big living spaces; it is "not just about how we inhabit our homes, but also about how we inhabit our planet and even our day-to-day lives.
The list of the Top 10 Innovations in Construction
– Argos. CO2-capturing concrete
– CEMEX. Patrimonio Hoy
– Delft University. Self-healing bioconcrete
– Everblock. Modural Plastic Blocks
– Flex Seal. Extra strong tape
– IAAC. Printed Soil
– LEED. Green building certification
– Made In Space. 3D Printers for Construction
– Onyx Solar. Photovoltaic glazing
– Sarah Susanka. Tiny House Movement
Pharmaceutical (Pharma) industry is a set of public and private organizations that discover, develop, and manufacture drugs and medications (pharmaceuticals). Take a look to: Top 10 Innovation Trends in Pharmaceutical Industry